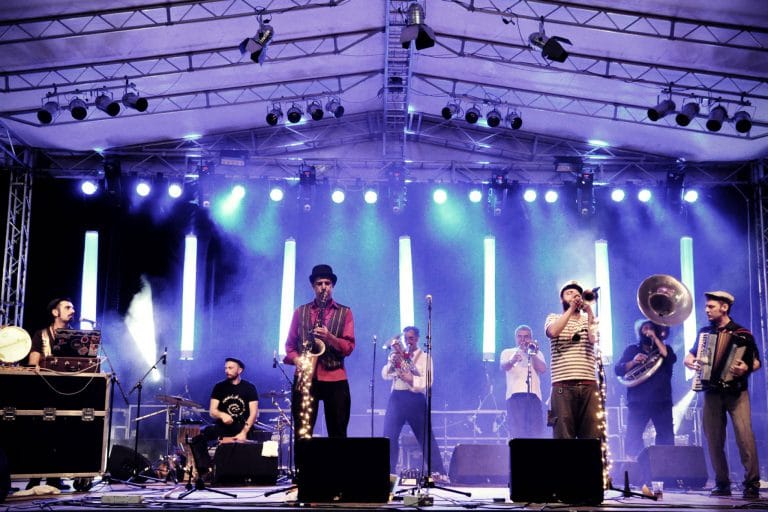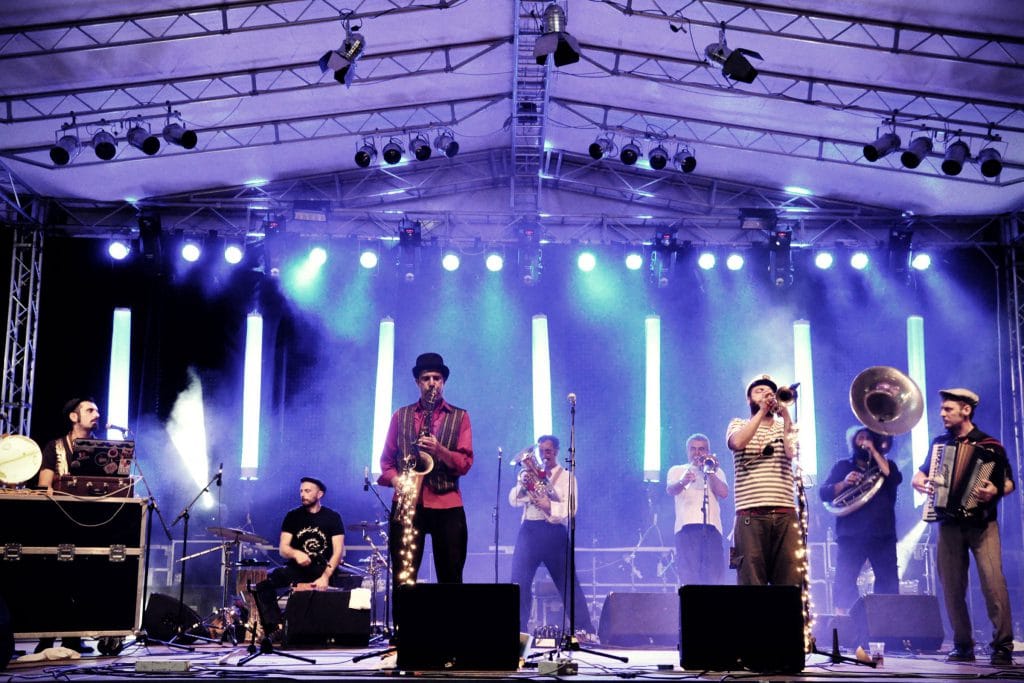 Kaligola Disco Bazar is a seven piece italo-balkan beats orkestar from Rome, Italy.
Their sound is about gypsy melodies, reshaped italian folk, electro swing, reggae beats and dub vibes all mashed together and fully shaken with high energy. What comes out is an blend of world beats with complex arrangements and a frienzied attitude!!
It is an eclectic crew that has undertaken a journey through folk and electronic beats. A brass section that interweaves with gypsy sounds made of darbuka and nomadic spirit accordion. Balkan Beats and echoes of dub spinning inside the electronic sequences. Six musicians and one DJ. A musical trip across innovation and tradition, roots and progress.
It was 2011 when musician and radio DJ Andrea Cota a.k.a. Mondo Cane, brought together an ensemble of daredevil musicians for an experiment that soon revealed itself to be a powerhouse of experimental sounds. Club oriented and retro-futuristic beats find themselves arm-in-arm with traditional Italian melodies that themselves are filtered through the mesh of Eastern European contamination. A return to the future going between the Balkans, Arab countries and Italian traditions.