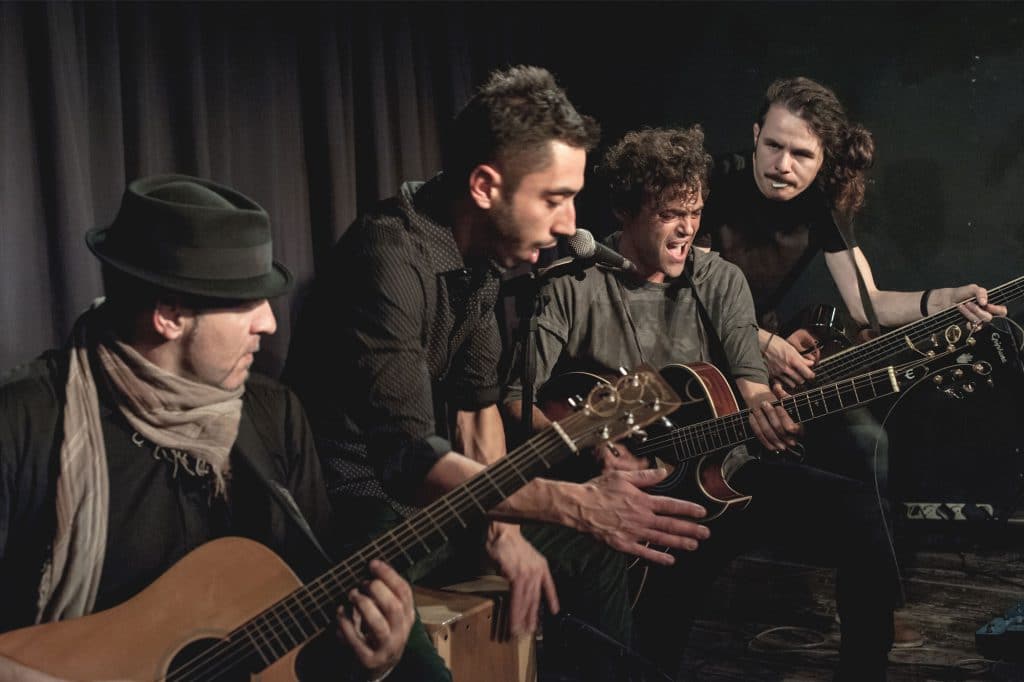 Batov Records are proud to present the new single "Mala Suerte" by Tamuna. In their own words, Tamuna's music can be described as 'wood rock' – acoustic in nature, folk-esque instrumentation but with a fire, energy and drive more often associated with rock music. Born & raised in Palermo (Sicily), the band have a rich cultural history which is built around the local dialect and musical forms, but they're not afraid to bring this together alongside more modern influences from the UK & US in particular.
Tamuna have won significant recognition in their homeland, most recently receiving "Tessera Preziosa del Mosaico di Palermo" which was awarded in recognition of their work espousing Sicilian heritage. Following their victory in the "Edison Change the Music Award" Tamuna were also entered into the "Andrea Parodi"
and "Fabrizio De Andrè" awards – winning them both! In the past two years alone, Tamuna have performed in major Italian cities – Milan (Castello Sforzesco), Rome (Auditorium Parco della Musica), and also throughout Europe. Highlights of the latter include Tbilisi, Georgia (Italian Embassy – guests of the President of the Georgian Republic); Brussels, Belgium; Moscow, Russia (Italian Institute of Culture) and of course London, UK.
The upcoming 7 inch vinyl release was recorded, mixed and produced by Gypsy Hill and Giovani Parinello at Down and Left Studios in London – and perfectly releases the desire to bring together their traditional Sicilian folk music with a modern production approach in the UK.
We love the results of this collaboration, and we hope you do too!