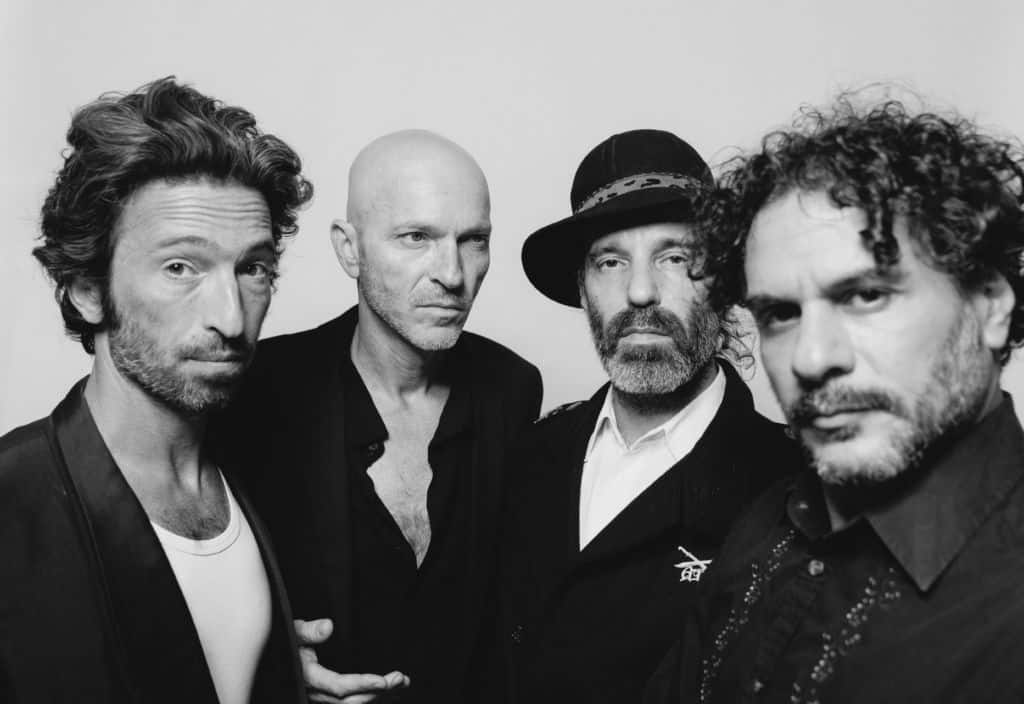 Middle Eastern traditions, claps and vocals combine on Marhaba, the latest jazz infused single from Shotnez, a Tel Aviv based four-piece who recently made their comeback two decades since they formed in New York and over ten years since their last album
Oozing in globally recognisable grooves and driven by a heavy sax lick, Marhaba is the new single from Shotnez's upcoming album Dose A Nova, due for release on Batov Records on October 14th. Featuring the original Balkan Beat Box producers Ori Kaplan and Tamir Muskat, the vibrations on the album fly from North African desert blues and Mulatu Astatke inspired jazz, to the swing of Nigerian Afrobeat and 1950s Afro-Cuban jams.
Originally formed back in New York City in the early 2000s, the group are now reunited for a new era. The current line also includes Uri Kinrot from Boom Pam and Itamar Ziegler from The Backyard. Over a period of four months in 2021, the four musicians (all who are producers with some kind of green shoots into hip hop) met up once a week in a compact, former suburban carpentry studio in Tel Aviv, downing their midi cards, triggers and synths, instead picking up and playing instruments. Traditional instruments. Saxophone, clarinet, guitar, percussion, and drums.
The resulting recordings have the hallmarks of a group under no pressure, no deadlines, no pressure of labels knocking on doors. It's a product of a real sense of camaraderie, musical community and cohesiveness, a collective desire to find a higher plane. And now, having partnered with the label Batov Records, coming soon to a record player and concert hall near you.
Submit Feedback To Download