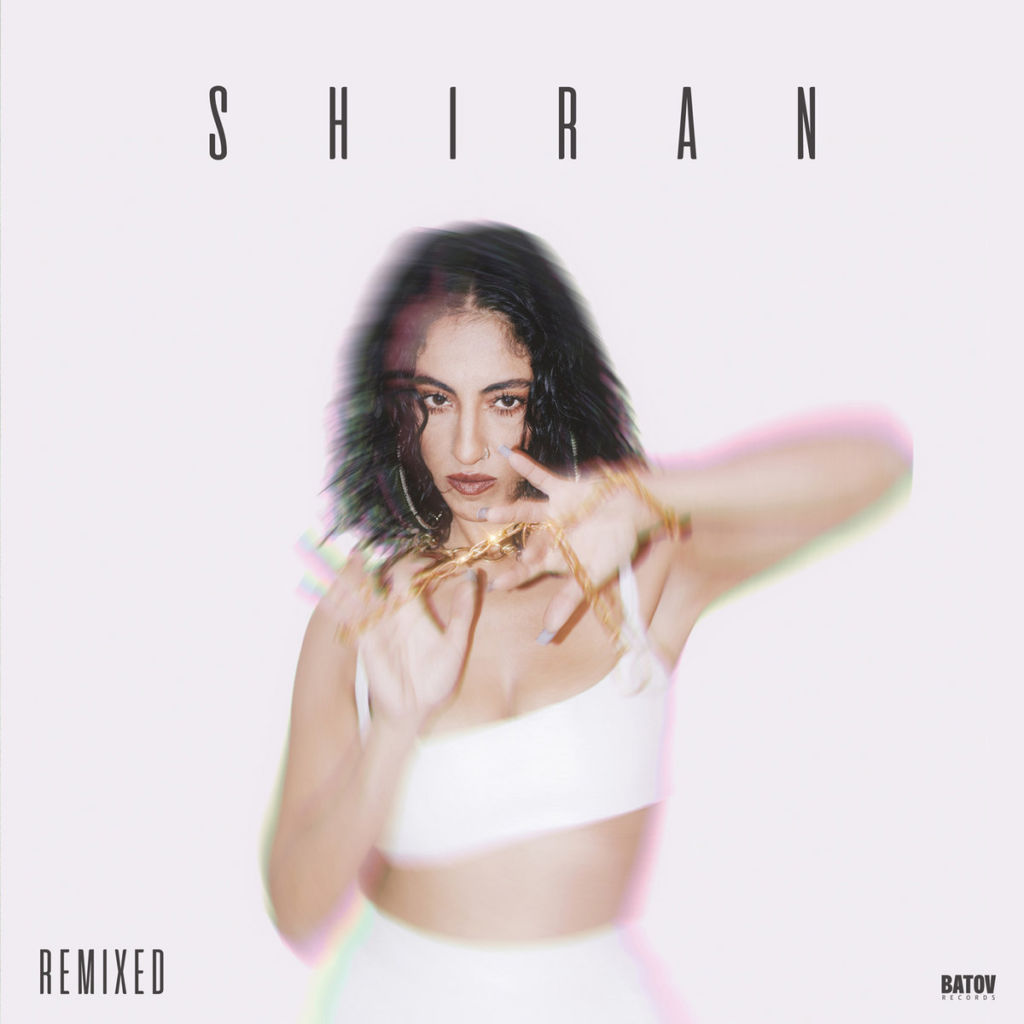 S H I R A N Remixed
S H I R A N follows two highly successful LPs for Batov Records, reinterpreting traditional Yemini songs for a contemporary audience, with a genre-busting album S H I R A N Remixed – featuring a global cast of groundbreaking electronic artists.
On her second LP for Batov Records, "Glsah Sanaanea with Shiran" (2020), S H I R A N breathed familiar but new life into traditional Yemini songs, respectfully interpreting traditional works with a simultaneously classic yet contemporary, acoustic approach. Instantly acclaimed, the album was declared a five-star, "Top of the World" record by Songlines Magazine and was championed across BBC 6 Music by the likes of Gilles Peterson and Tom Robinson.
This special digital compilation opens with Holland-based Solo Moderna's cosmic melange of Gnawa bass fusion, turning party starter "Nifrach Farach" into a hypnotic journey.
Taking us neatly into the Middle Eastern dub cocktail of "Zehere", remixed by The Spy From Cairo aka Moreno Visini. Formerly known as Zeb, Moreno is the secret tastemaker behind the Buddha Bar compilations, and a pioneering Arabic dub producer, who has regularly contributed to Nickodemus' Turntables on the Hudson compilations whilst remixing artists as diverse as Tosca, Billie Holiday, Omar Faruk Tekbilek, Baaba Maal, Astor Piazolla, and Novalima. Moreno's digi dub take on "Zehere" is a perfect foil for the traditional oud and S H I R A N's striking vocals.
Whilst UK-born, El Búho has been such a keen student of the Latin American digital cumbia movement and related sounds that he carved himself a respected niche, leading to collaborations with producers and artists from across the globe, from Chancha Via Circuito, and DJ Raff, to Nickodemus and Baiuca. El Búho's minimal rework of "Yatim" strips the elements down to little more than a heartbeat bassline, mournful trumpet call and a subtle drone, allowing the vocals to soar among the heavens above.
The arrival of Guedra Guedra كدرة كدرة on the global bass scene was nothing short of revelatory. His adeptness for enhancing footwork and other mutant bass strains with North African flavour as if it was absolutely natural, has captivated dancers, DJs, and tastemakers worldwide, from Tom Ravenscroft to The Guardian. His take on "Nifrah Farah" beds S H I R A N's catchy vocal in an ecstatic bed of bouncing bass, skittering hi-hats, and jittering strings. A devastating dancefloor weapon.
Beirut-born and Paris-based, Hadi Zeidan has made a name for himself reincorporating Arabic music heritage with modern electronic genres. Here, Zeidan transports "Zehere" into a dangerous concoction of razor-sharp synths, a dark yet funky analog bassline, and Hacienda-worthy drum-rolls. The vocal is held back for infrequent and ghostly visitations. Rounding off the compilation, DJ and producer Black Lulu, reworks "Ya Banat Al Yaman" with a blend of thunderous basslines and Middle Eastern rhythms, supercharging yet retaining the Yemini core of the original.
S H I R A N Remixed places S H I R A N's irresistible songs and vocals under an exciting new lens, whilst drawing fascinating links from the Middle East, across the globe, connecting artists pushing forward the sounds of experimental electronic music. Students of sound, not only capable of deciphering musical languages with far-reaching roots, but also bridging gaps and achieving communication and harmony between seemingly alien sonic systems.
Order S H I R A N Remixed today via our Bandcamp Store