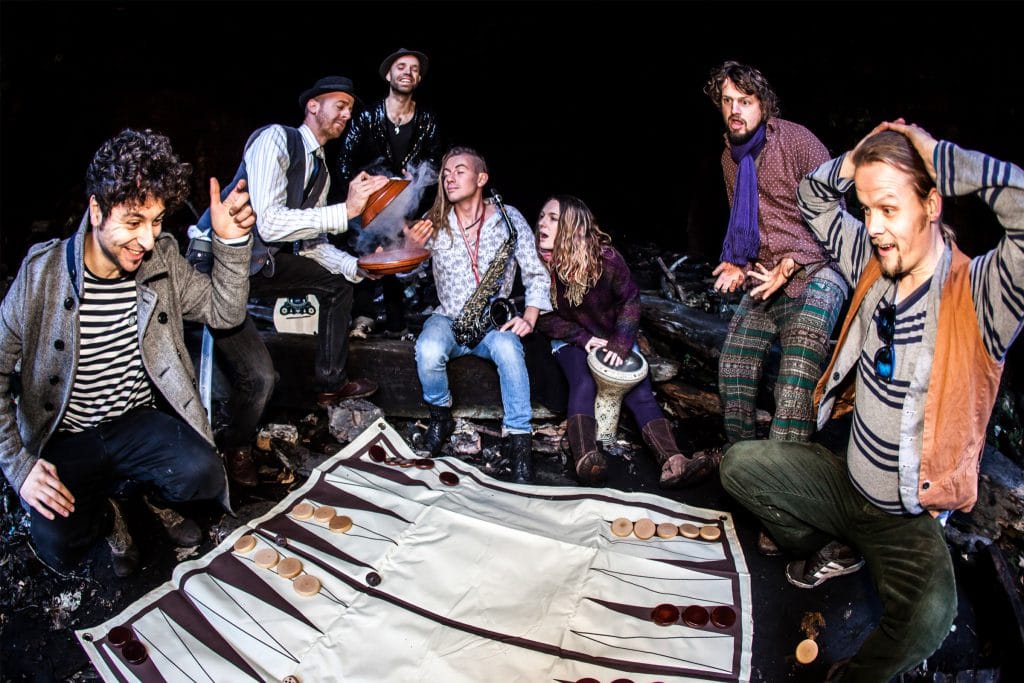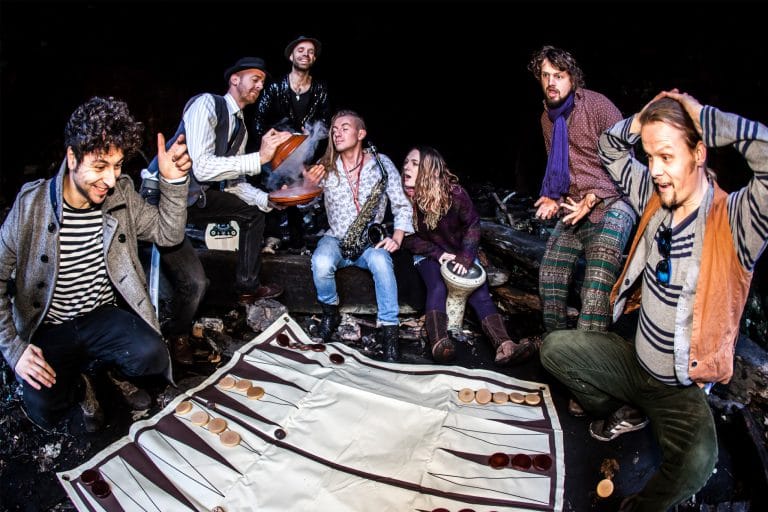 Over the last couple of years Hallouminati have been carefully blending their unique and high octane Gypsy/ Punk/ Ska/ Greek/ Ragga/Jazz Mash-up and sweating it out for all to hear. Mixing the gritty realms of skankin' ragga punk with traditional Greek rembetiko vibes, they're throwin' deranged beats for a unforgettable live show.
Having played Bestival, Boomtown and all manner of shanty town festivals, right to busking the Olympics, Amsterdam and squats all over the Netherlands, Hallouminati have been fine tuning a sound adaptable to everything and anything; from the midnight guerilla dancefloors of gypsy nights up and down the country to the soundtrack of a champagne-doused ballroom soiree.
They have kept it debauched, but the fun's only just begun.
FFO  A Hawk and a Hacksaw, Warsaw Village Band, King Prawn, Balkan Beat Box, The Destroyers, Streetlight Manifesto, Skindred, Matisyahu, QOTSA, Gogol Bordello, Rembetiko, my uncles 96 Jungle Collection…