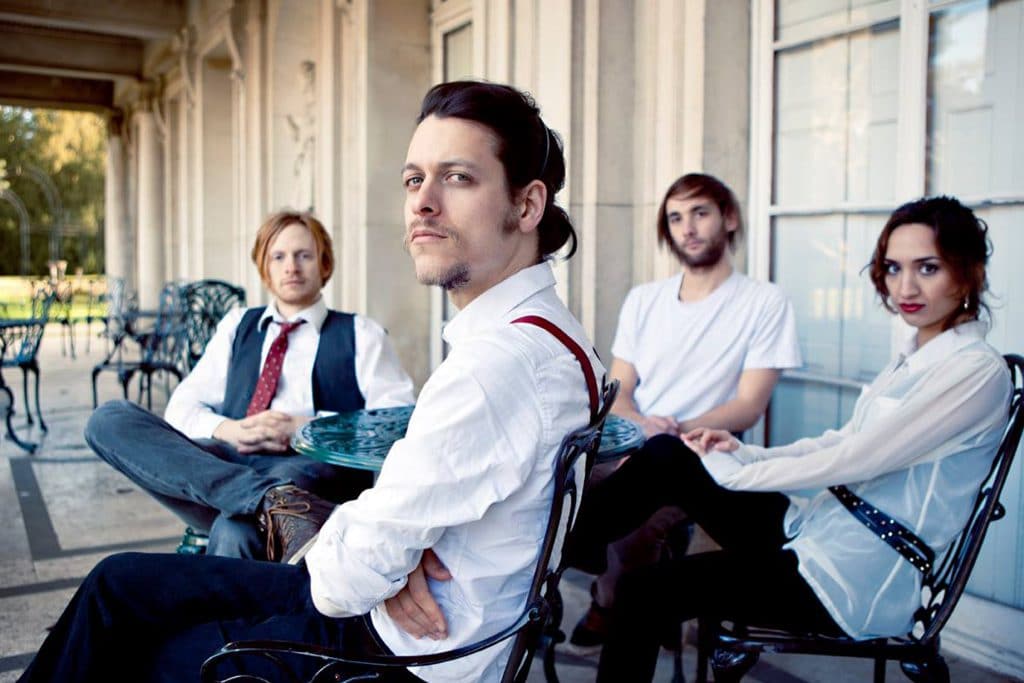 Two and a half years in and The 150 Friends Club have two EPs and a full length album to their name. Formed from the ashes of other London based bands, the foursome soon established themselves as regulars at The Finsbury music venue, where in their monthly residency they quickly developed a passionate following. They have somehow managed to inspire whole groups of people to sing along to lyrics like 'Hoonanaparka' and 'I don't believe in Moses'. Join the club. The water is warm.
David Goo's evil twin sister, The 150 Friends Club play a range of styles surrounding the 'rock' genre. Their music is intense, energetic and soulful, with strange chords, oddly catchy tunes and lyrics that stick in the head like a hypochondriac's mantra.
Formed in the beginning of 2013, the band quickly established a reputation as a group to listen to, with a monthly residency at their spiritual home The Finsbury, London. Based on Dunbar's theory that society works best in groups of 150 people, the band aim to play intimate settings, with the goal of playing to no more and no less than 150 people at a time.
Following one of their tracks (Cutting Corners) featuring in a television campaign, the band asked producer Sonjay Prabhakar to produce their first EP, 'Songs We Sing Before We're Successful', a somewhat conceptual album tracking the violent uprising of an ambitious individual disillusioned with running in the rat race.
Their second EP (I Don't Believe In Atheists) recorded a few months after the release of the first was a lighter affair, featuring acoustic numbers, the extended reggae/rock/post-rock title track and a live comedy track about the rise and fall of David Goo's past band.