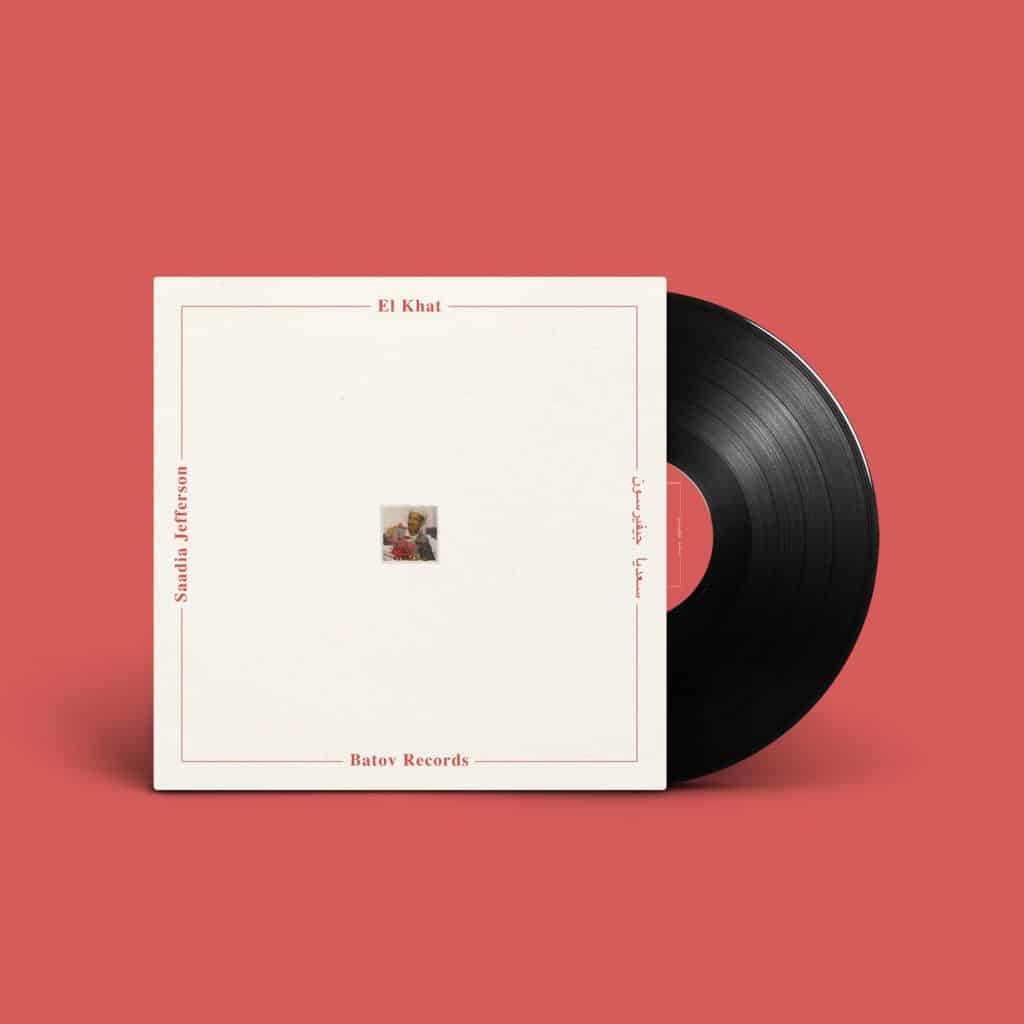 Saadia Jefferson is a glorious act of vandalism on Yemeni traditions led by inventor, carpenter, musician and composer Eyal El Wahab.
Dismantling lyrics, melodies and compositions from Yemeni folk songs, El Khat delve into uncharted sonic territory updating Yemen's ancient culture. Using an orchestra of instruments old and new, many repurposed from junk objects and turned into instruments that sound similar to traditional Arabic and North African lutes and percussion, Tel Aviv based El Khat have imagined an indelible stamp of polyphonic, harmony soaked, pan-Arabic braindance.
Hover over the tracks and you can pick out certain influences such as Omar Souleyman and dabkefolk characterised by trance-inducing chants (Wahed Mozawej), the searing Ethiopique organ of Mulatu Astatke (Ala Jina Nuhayiykum), and the unashamedly sing-along choruses of Bowie or McCartney (Balagh Al Achbaab), but the over-arching concept within Saadia Jefferson is Eyal's sense of identity, or lack of it, as a Yemeni Jew living in Tel Aviv.
The album is the rewards of a self-imposed mission to discover Eyal El Wahab's Yemeni roots.
To listen to Saadia Jefferson is to experience a snapshot of the cultural crossroads that meet in Yemen, be it the wider connections throughout the Arab Peninsula, the global reach of Hadrahmout, or East African migration and the rhythmic influence of the Swahili coast. The album is a beautiful re-interpretation of the traditional sounds of Yemen which El Khat make entirely their own. To hear updated versions of tracks I was lucky enough to find in Sana'a, the country's capital, takes me back to a poignant time of musical education and discovery, as well as serving as a stark reminder of the current suffering of the Yemeni people caught in the crossfire of geopolitical conflict.
Chris Menist, NTS DJ and compiler of Dust to Digital's 'Qat, Coffee & Qambus: Raw 45s from Yemen'