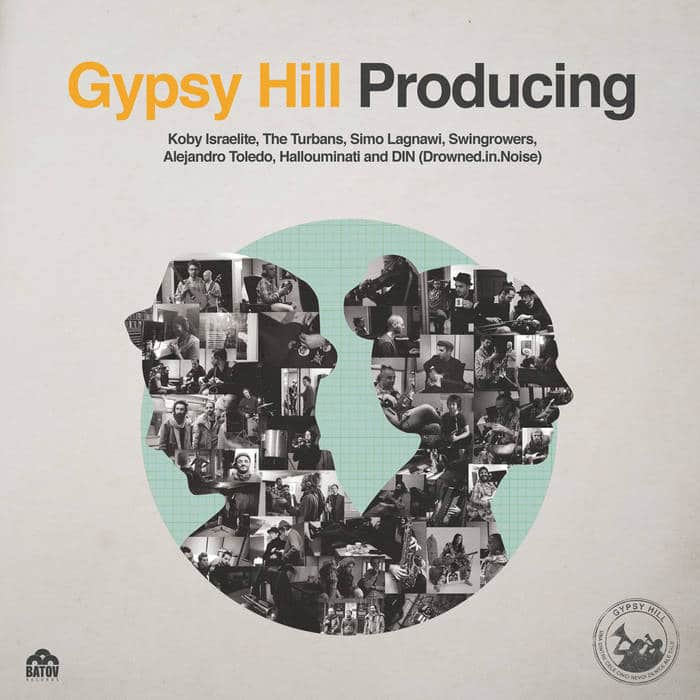 Following on from the success of remix album, 'Their Routes', which included heavy-hitting tracks from the likes of Shazalakazoo, Slamboree & AlgoRythmiK – the upcoming 'Gypsy Hill Producing' record presents something of a new direction.
This album is exclusively collaborations with a select few carefully chosen acts across a range of genres, tied together by Gypsy Hill's unmistakeable production & arrangements – and features a diverse choice of artists such as Koby Israelite , Simo Lagnawi, Swingrowers and The Turbans.
Having worked regularly as remixers over the years, this time around Gypsy Hill decided to work with the bands in the studio from the get go, with each one picking up something a little new along the way.
Anyone who understands music as an international understanding in an acoustic form sees itself as being confirmed once more by " Producing ". GYPSY HILL bring a wealth of different instruments and sounds on, conjure up hilarious catchy songs from it and beyond their high entertainment value and the claim to create proper sound art. As I said: Crossover at every turn.
Musikreviews.de
More releases from Batov Records