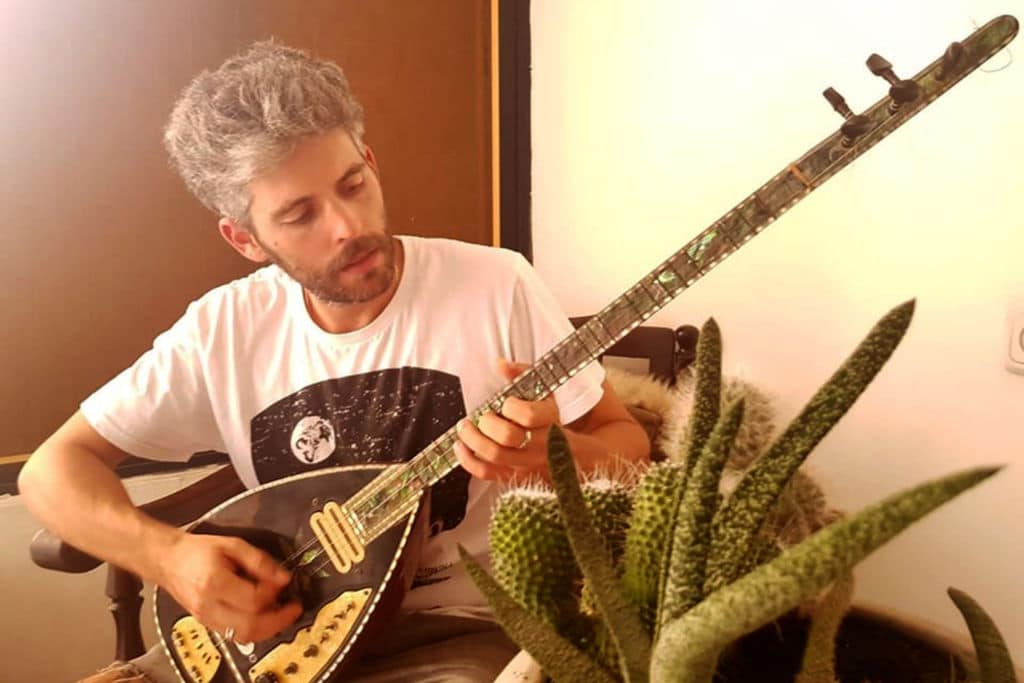 Eje Eje introducing 'Five Seasons, the brand new solo project of Itamar Klüger, of the Şatellites, presenting a fresh and contemporary world incorporating the rich diversity of Middle Eastern and Mediterranean musical styles with psych, funk, dub and other internationally known sounds.
Itamar Kluger is best known for his work with the Şatellites, a six-piece band whose blend of Turkish folk and psych with funk and disco won them champions and listeners across the globe, from KEXP in Seattle to BBC Radio 6 Music, and FIP in France.
With Eje Eje, Itamar brews a fresh blend of psychedelic rock and funk, incorporating a wide range of influences, from Levantine dabke, Persian bandari music played at weddings and other celebrations, the traditional "Khaliji" music heard across the Gulf, and Turkish traditional folk music, to the more international renown sounds of Afrobeat, Saharan blues, indie rock, electronica, and Jamaican roots & dub.
Eje Eje's special blend of musical perspectives reflects Itamar's interest in humankind's subjective perception of reality, informed by national and global cultural movements and traditions, and insistence on collectively creating and sharing stories, at times to explain the unexplainable.
Itamar noted the difference between the symmetrical Western concept of four seasons, celebrated by Vilvaldi, versus the five seasons of the Chinese calendar, winter, spring, summer, end of summer, and fall. The end of summer is a short season, characterized by the elemental earth, the time of year when fruit fall and rot beneath the trees.