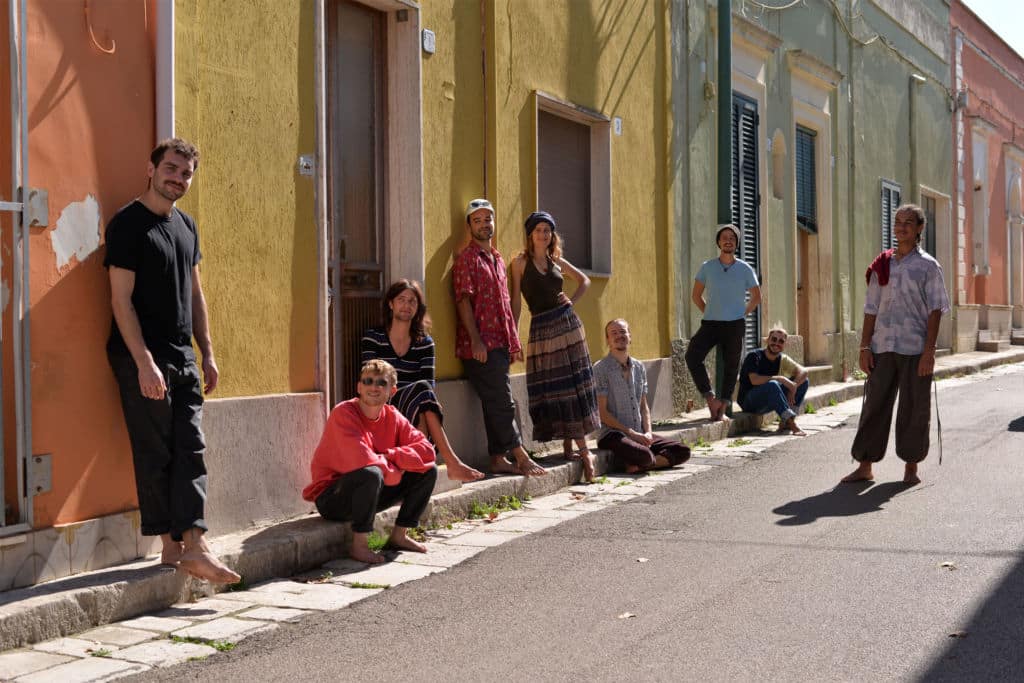 The MUITO KABALLA project was originally started by saxophonist and composer Niklas Mündemann as a One Man Show in 2017. The project quickly gained attention, and Niklas soon recorded his first solo album, "EVERYTHING IS BROKE" (Switchstance Recordings, 2019).
In the same year, he met Jan Janzen (Keys, Synth), and the two decided to take the Muito project to the next level. They assembled a group of incredibly talented musicians, most of whom still play in the band today, and recorded their first band album, "MAMARI," in 2021 (Rebel Up! Records). This garnered international attention for MUITO KABALLA, and the band had the opportunity to perform on major stages such as the Düsseldorf Festival 2021 and Radio Cosmo Festival 2022, among others.
The album "LITTLE CHILD" was released in May 2022 and represents a significant milestone in the band's musical development. Since their first album, MUITO KABALLA has been exploring a diverse sound and musicality, reflecting on the many backgrounds of the band members. This search and journey are evident in the album "LITTLE CHILD," which goes beyond the depth and diversity of the musical language of MUITO KABALLA's initial releases.
The band continues their artistic evolution with their new album, "LIKE A RIVER" (Batov Records, 2023), showcasing an entirely new range of musical expressiveness while remaining connected to the Afrobeat and Jazz influences that have always shaped the project.