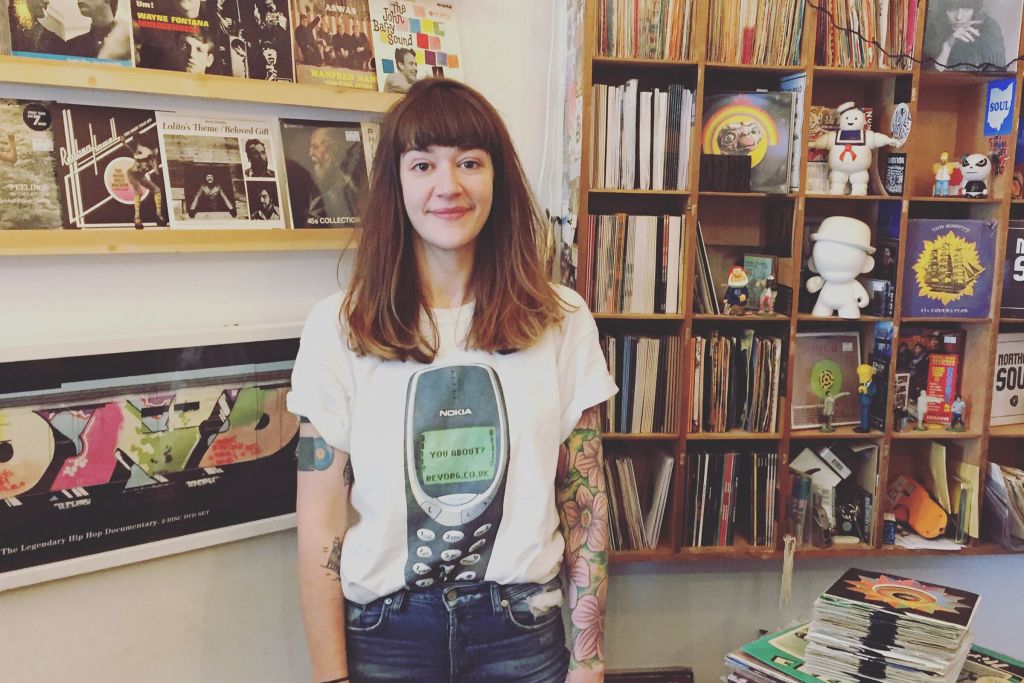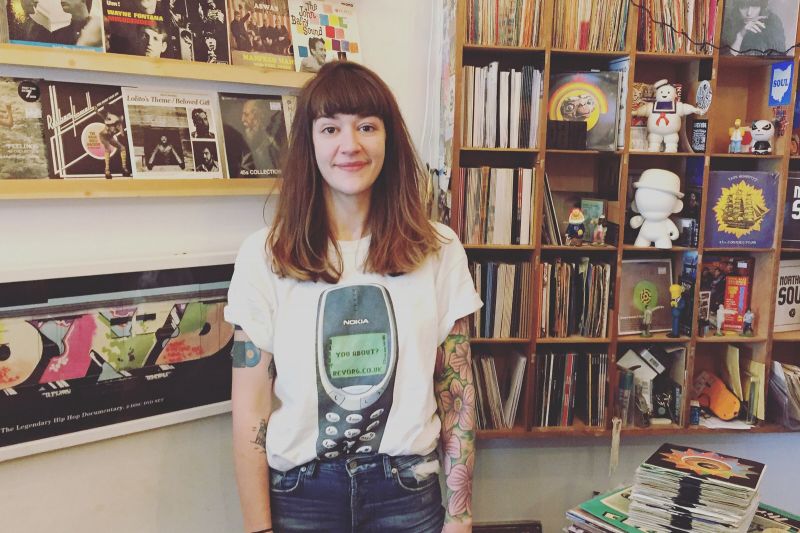 Meet Sarah Evans, a technical producer for the BBC, a skilled broadcaster, record collector – and now a Batov Records artist!
Sarah Evans loves music, with her dad being a disco DJ in the 70s, records have been in her life since before she can remember. However, she's never envisioned music being her career… in fact, up until moving to London, she'd never DJ-d at all! Radio is Sarah's drive and what has made her incorporate her love of music into her career choice.
At 19, she joined her local hospital radio, but within weeks it shut down. After several years at 25, she decided to go to university so she could join the radio society. "I left school without any qualification and, for a while, I kept changing job, without ever being able to stop crying on my lunch break about how much I hated it. Then, my sister gave me this digital clock and I would wake up every day to Shaun Keaveny's Radio 6 show…and that's when it all started."
Upon graduation, she took part in 4-week-long work experience with the BBC. Afterward, she would commute once a week to London (from Derby), to answer the phones for Simon Mayo's All Request Friday and just to hang around Broadcasting House and meet people. "At that point, I was still living and working a full-time job in Derby but I would spend every free minute I had in Portland Place [where the BBC headquarters are – ed.]. I think I answered the phone for about a year and a half before I moved to London and got Assistant Producer shifts."
It's during her university years that Sarah started her own record collection. Her boyfriend at the time gave her a turntable as a birthday present and that's what sparked her interest in breaking and collecting records. Sarah's collection includes mostly funk, disco, jazz, house, highlife, and afrobeat with little touches of hip hop, and it's ever-growing.
Sarah has done an array of broadcasts, 122 of which are available on Mixcloud, and she makes a point of selecting music that's always happy and uplifting: "I want to make people feel better" she says. Moreover, she's an experienced broadcaster: she was at NTS for 2 years and has done sets for a multitude of radio stations: notably, Soho Radio, Boogaloo, 1BTN, MEATtransMISSION, and Ballami. She is currently on Netil every first Tuesday of the month 3-5 pm and weekly live sets at The Vinyl Factory. Additionally, she enjoys the occasional gig at Spiritland and she works at Soul Proprietors, a specialised record shop in Brixton.
Despite calling herself a loner Sarah will occasionally leave the house to party at Wax On Wav Off in Peckham or Cheeky Soundsystem at Juno Café.
Sarah Evans says that her main inspiration – and the person she looks up to – is her sister and more in general, any woman with a triumphant story.
Music-wise, she lists, as her main influences, legendary BBC Radio 1 DJ, John Peel, Radio 6's Tom Ravenscroft, Gilles Peterson, and Nemone, plus the brilliant comedian and disc jockey, Kenny Everett!
Check out the Sarah Evans selected tunes playlist, over on the Batov Records playlists page.