Kolonel Djafaar Lamentation transports us to a humid & smokey bar scene on the triumphant yet languid Ethio-psych-jazz cut "Lamentation".
Taken from the Belgian band's forthcoming EP, 'Cold Heat'. Their first release for London-based Batov Records, specialists in Middle Eastern groove, showcases their big band brass meets organ-led rhythm section and sees them pushing for a new sound.
Between the Ethiopian jazz, Afrobeat, and Middle Eastern psych influences, aided by Joris Wendelen's electric guitar, you can clearly hear their own cinematic voice coming through. Full of stories to tell!
"Lamentation", our premiere today, carries that Ethio jazz vibe with a little Latin panache. The brass-led melody is mysterious and lingering. A touch of surf on the guitar solo takes us further out before the organ and brass-led groove brings us closer to home again.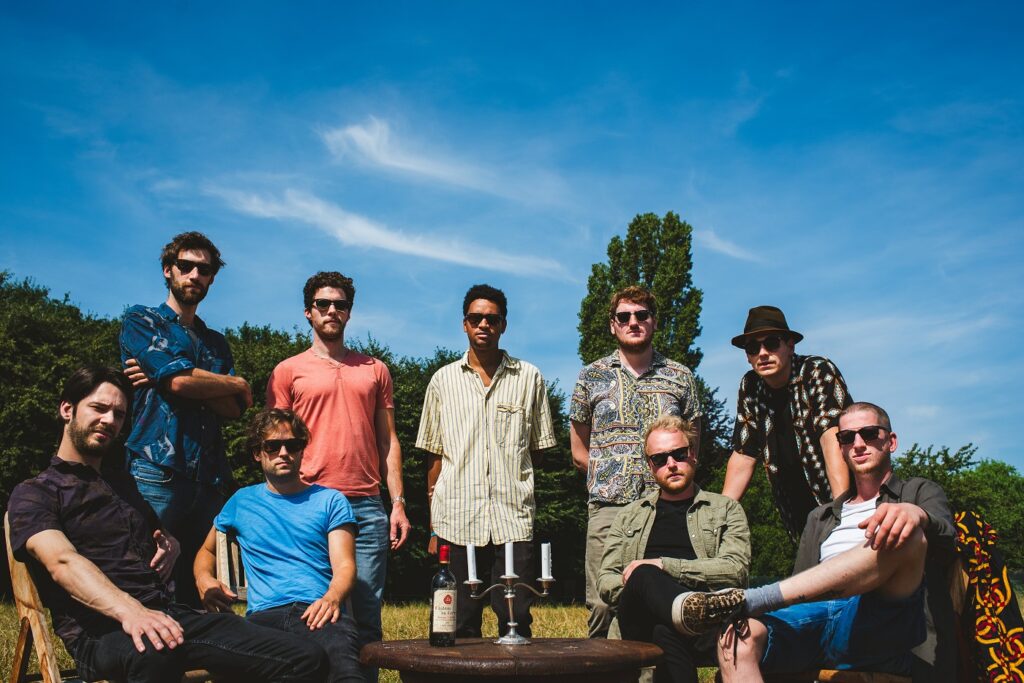 Look out for "Lamentation" on all the typical channels in the coming days, and do yourself a favour and pre-order the 'Cold Heat' EP from Batov's Bandcamp store.