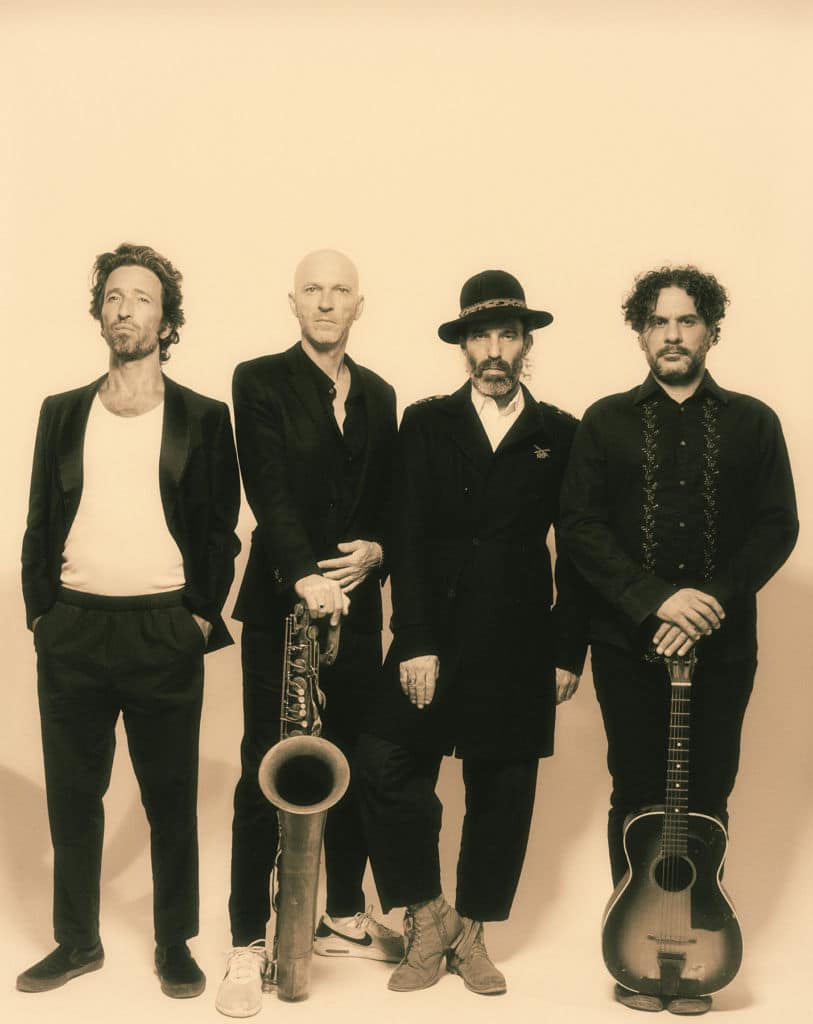 About Shotnez
Two decades since they formed in New York City and over ten years since their last album, Tel Aviv based quartet Shotnez are back with Dose a Nova, an album of 10 exhilarating jazz filtered jams, with vibrations indebted to tuareg desert blues, Ethiopian-jazz, 1950's Afro Cuban recordings, surf- rock and folk from across the East Mediterranean basin.
Featuring the original Balkan Beat Box producers Ori Kaplan and Tamir Muskat alongside Uri Kinrot from Boom Pam and Itamar Ziegler from The Backyard, four musicians who are all producers and share love and deep connection to hip hop and jazz, Shotnez reunited in 2020 meeting up for improvised sessions and jams, once a week over a period of about four months at a carpentry turned music studio in suburban Tel Aviv.
Tamir & Ori, the drummer and saxophone/clarinet players have shared a massive part of their musical careers together, notably as the founders and creative hub of Balkan Beat Box, a group who exploded onto the international scene in the early 2000s.
They have released seven albums, performed countless live shows globally, pioneering their unique brand of Balkan and Eastern European music with bass, brass, dancehall, reggae and experimental electronics fragmenting traditions and whilst doing so, offering a platform for countless other artists within their collective – artists like A-WA who Tamir has personally produced. Tamir & Ori (also known as DJ Shotnez) have both been members of Gogol Bordello, lived in New York together for many years and in recent times have become, slightly unexpectedly, uber-hot property as their Middle Eastern bass heavy beats and saxophone riffs have been sampled for hugely popular songs such as Fifth Harmony's Worth It with over 2 billion + YouTube streams.