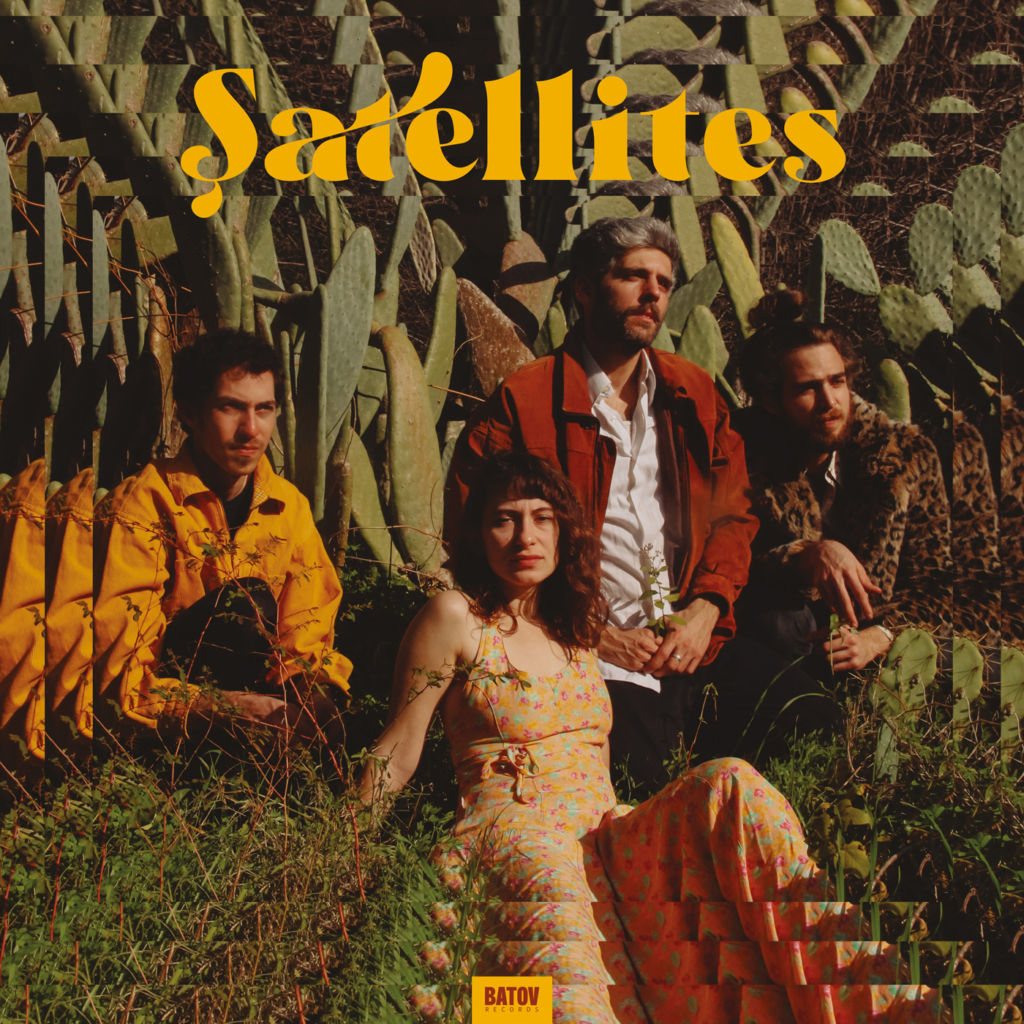 Şatellites LP
Lost somewhere between the mysterious alleys of 70s Istanbul and the scorching sun and crystal blue sea of Jaffa, Tel Aviv, the upcoming Şatellites LP is set to be released on Batov Records on April 1st.
The Şatellites' sound shimmers between traditional Turkish folk and instrumentation, ethereal psychedelic guitar leads and groovy dance-floor baselines. The resulting concoction of songs draws on cross continental influence yet at its core is a desire to illuminate the vivid qualities of classic Turkish music, honouring the Anatolian folk and psych artists from this golden era of music.
From the funky disco beat of Disko Arabesque to the celestial lead guitar in Yağmur Yağar Taş Üstüne, the band add fire and flair to time-honoured pieces of Turkish music giving them new meanings. Covering important tracks such as female singer Kamuran Akkor's track Olurmu Dersin, and musician and guitarist Zafer Dilek's Yekte, the album covers an array of original pieces of different musical styles and sounds, that once have and continue to flow out of Turkey.
The band boasts six members; Ariel Harrosh (Bass) Lotan Yaish (Drums), Yuli Shafriri (Vocals), Tsuf Mishali (Keys and Synths), Tal Eyal (Percussion) and Itamar Kluger (Diwan saz, both electric and acoustic, electric baglama, Greek 4 double string bouzouki). They came together some years after band leader Itamar Kluger discovered the saz whilst travelling the Kaçkar mountains in Turkey's eastern region. The saz being a long necked, plucked stringed instrument native to the rural areas of the country, which remains an integral part of Şatellites' union, and plays predominance throughout the bands' album and music.
In the same way the guitar was electrified in the 1930s, the electrification of the saz in the 1960s led to an explosion of rock music dredged in middle eastern influence, a musical genre fittingly called "Anatolian Rock" and based on the principles of Anglo-American and psychedelic rock music, yet incorporating the style, rhythm, and scales of traditional Anatolian folk music.
As such, throughout the creation of the album, the band conceived the idea of intertwining differing elements such as the groove of funk, the rhythm of disco, and reverb of psychedelic, with traditional middle-eastern rhythm and structure, opening up the wealth of Turkish music to the western world, so that anyone and everyone can relate to something from the album.
With that said, Şatellites emphasise that their music is not fundamentally Turkish music, on the contrary, they merely try to sound as close to the genre as possible. Their sole aim is to honour this amazing culture and to present it to the world in a more accessible and attainable form.