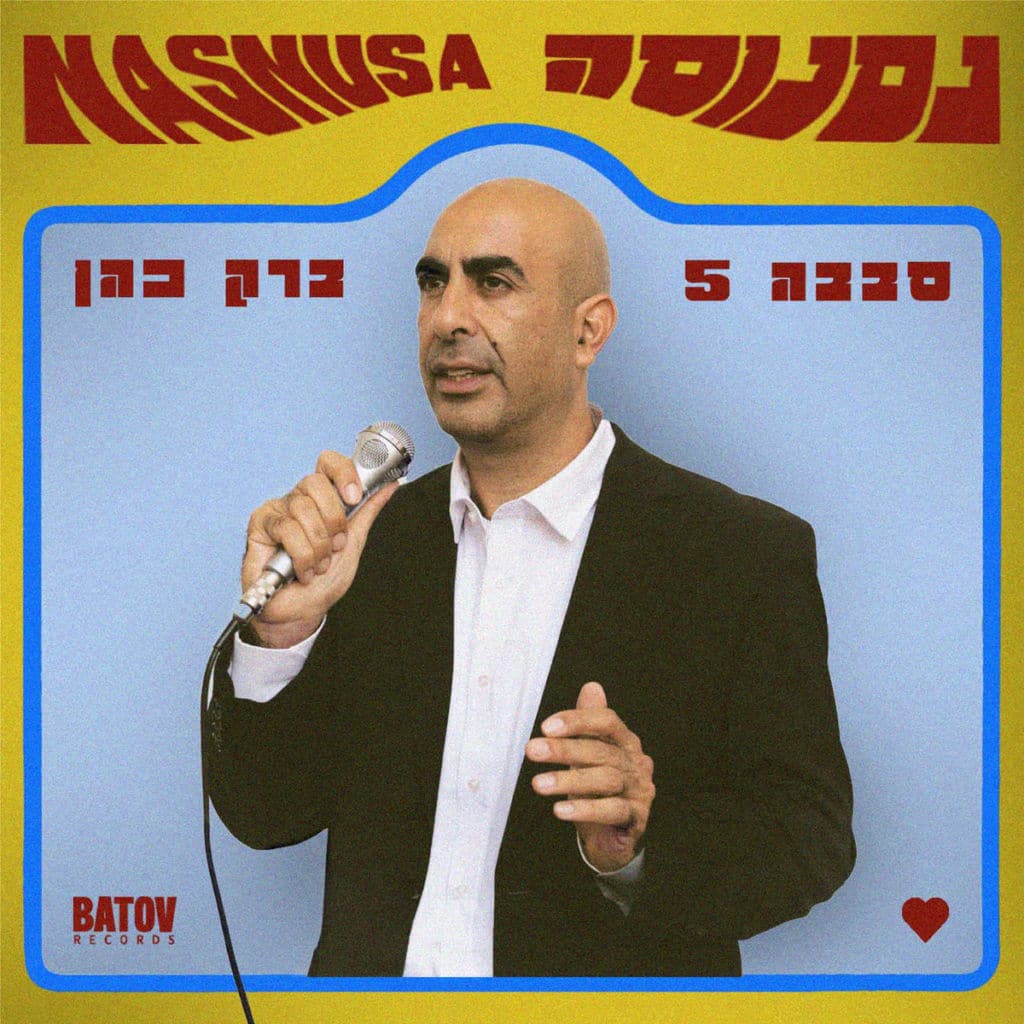 Nasnusa Hebrew Version (Single)
Nasnusa (Hebrew Version) is the new single from Sababa 5 featuring Barak Cohen and is the first collaboration between the band and the singer. Barak is a well-known political activist in Israel.
The original version on Nasnusa was released on Batov Records in 2019 and featured Yurika Hanashima on vocals, with Japanese lyrics.
Nasnusa, in its original Japanese version, became an instant hit – the initial vinyl release is now very rare and highly sought after in collector circles.
The track was well received across the globe and was featured regularly on radio shows from the likes of Gilles Peterson on BBC Radio 6 Music and was included on the yearly playlist for 2021 on the Parisian radio Radio Nova.
The band have wanted to release a Hebrew version of the track for some time and are excited to showcase this new take on the original with Barak Cohen.
Barak Cohen is the creator of two albums – Sound of a String Against the Regime and Barak and Noam, which were produced by Noam Oxman.
Together these albums express, in a musical way, Barack Cohen's strong political standpoint.
Recently, Barak decided to reduce his political activism, amongst other things, in favor of releasing music. Barak's music is very much influenced by Mizrahi music (a music genre in Israel that combines elements from Europe, the Middle East and North Africa) from the 70s and 80s. And such is the musical platform for this collaboration with Sababa 5.
The new single reflects the inspiration from the music which was mostly sold in cassette shops in the Central Station area in Tel Aviv during that era.