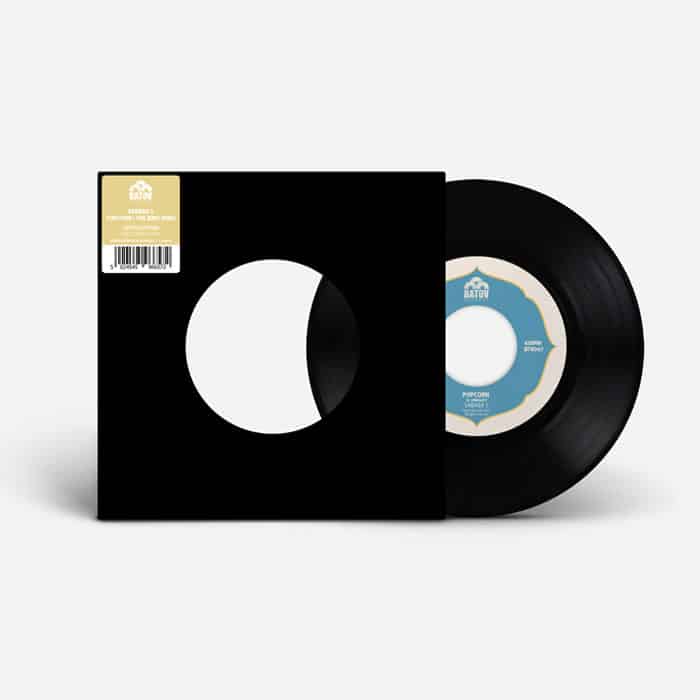 About Popcorn / The Bird Song
Middle Eastern groove masters Sababa 5 take on the unthinkable for Batov Records. "Popcorn" and the "Birdie Song" are reworked into psychedelic dancefloor smashes laden with synths, surf guitars and Hammond licks.
Tel Aviv based four-piece Sababa 5 naturally came together, having collaborated in so many key sessions and concerts, not only for the likes of Hoodna Orchestra, Tigris, and Kutiman Orchestra, but also whilst backing leading vocalists such as Gili Yalo, Ester Rada, and Liraz Charhi.
Following a string of sold-out 45s, championed by BBC Radio 6 Music DJs such as Gilles Peterson, Cerys Mathews, and Gideon Coe, the group have crafted a deadly pair of instrumentals that will trick your children into appreciating a killer rhythm and at the same time help you rediscover your inner child.
Off the bat, "Popcorn" snakes its charm into your head with an off beat drum and bassline pattern before "woosh!" The synths enter the fray and proceed to lay down the classic riff with maximum flair.
On the flip, birdsong appears to herald "The Bird Song". Beautiful Hammond chords and guitars and another classic Middle Eastern rhythm build anticipation for the familiar melody, which lands with an almost jazz-like aplomb, showcasing some hip shaking percussion, courtesy of guest Matan Caspi on a darbuka drum, that will have you flying around the dancefloor.
Far from just novelty cuts, these instrumentals are set to raise the levels of any party. Another essential 45 from Sababa 5 and Batov Records.