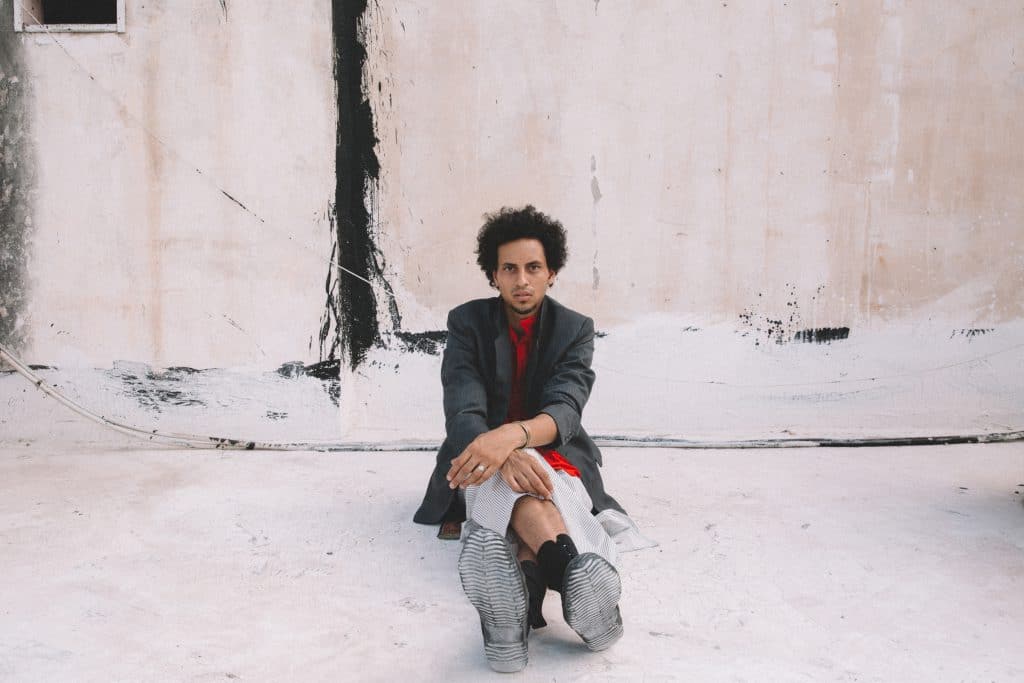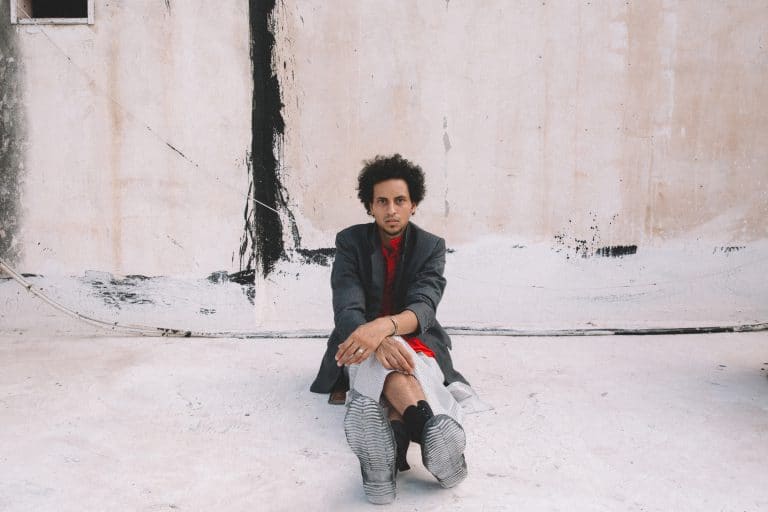 About El Khat
El Khat – a four-piece from Tel Aviv, all with different backgrounds – Iraq, Poland, Morocco, and Yemen. In reference to the addictive leaf that has been chewed socially in Yemen and the Arabic peninsula for over 600 years, the band's choice of name can be interpreted in various ways. Yemen's situation in 2019 is dire – in the grips of war, famine, and with little sign of change from these extremities – yet the Khat leaf provides a feeling that promotes community and relaxation, a safe and welcoming connotation.
It was during the end of Eyal's five-year tenure as a lead cellist in The Jerusalem Andalusian Orchestra when he began questioning the facts presented to him, like a loop going round and round yet leading nowhere. Initially, Eyal joined the Jerusalem Andalusian Orchestra in 2012 through some unconventional trickery, having self-taught himself the basics whilst busking and then having circumstances that allowed him to avoid the audition and instead of learning the repertoire of ancient, classical music of North Africa and Europe, on the fly. Perhaps unprecedented but regardless, it led to multiple tours and an intense relationship with his craft.
At the end of 2017, Eyal's world simply stopped. He ended all his routines including his tenure with the Andalusican Orchestra and his flamenco-inspired band El Gran Mar. Eyal desired complete freedom to investigate his roots, people, and the culture that he was first exposed to as a boy visiting his Grandparents who moved from Yemen to a Yemenite village in central Israel in the 1950s.
In the midst of these major life changes, Eyal was presented the LP 'Qat, Coffee & Qambus: Raw 45s from Yemen' full of Yemeni traditional music. He began learning Arabic. He had also been experimenting with carpentry and building instruments in his work studio, and so as part of this creative process, and this desire for cultural inquiry, he began writing what would be the album you listen to, Saadia Jefferson, using instruments built from whatever materials were available to him, often junk. The poverty and simplicity that exists in Yemen inspired these DIY inventions.
#middleeasterngrooves #arabmusic #diyinstuments
El Khat – Saadia Jefferson is now available via our Bandcamp page