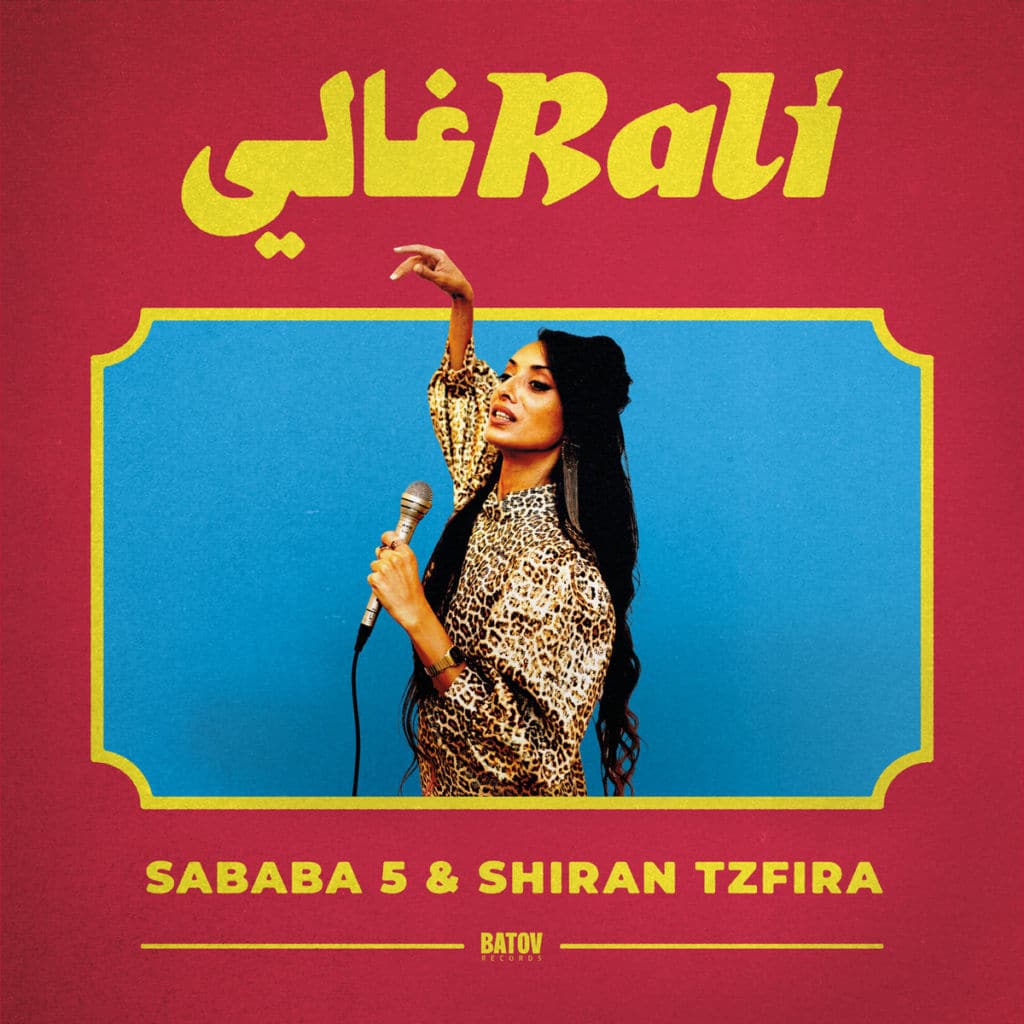 About Rali EP
Sababa 5 sharpens their euphoric Middle Eastern psych sound into an infectious four-track EP, featuring vocal revelation Shiran Tzfira, recorded here for the very first time. Together they reinterpret the traditional Yemenite songs of Shiran's childhood into modern and irresistible blends of disco, funk, boogie, pop, and rock.
Tel Aviv based four-piece Sababa 5 is a supergroup of musicians from the local scene, steeped in psych rock, funk, the traditional Yemenite music that gave birth to popular Mizrahi Israeli music, and traditions from across the Mediterranean and the Middle East that have long blended into one another. Between them, they have played with everyone from the Hoodna Orchestra, Tigris, and Kutiman Orchestra to widely known vocalists such as Gili Yalo, Ester Rada, and Liraz Charhi.
Sababa 5's catchy instrumentals and popular songs such as "Tokyo Midnight" have gained attention from the likes of BBC 6 Radio Music's Gilles Peterson, Cerys Mathews, and Gideon Coe, Rashad "Ringo" Smith, and France's leading purveyor of alternative sounds, Radio Nova.
Growing up in a traditional Yemenite Jewish household, Shiran Tzfira was heavily influenced by both the Jewish and Arabic traditional songs that play a major role in Yemenite culture. But her soulful, soft, yet powerful voice betrays a love of not only singers of Yemenite heritage, such as Ofra Haza and Balqees but also Western artists such as Stevie Wonder and Erykah Badu. Subsequently, Shiran has gained many fans in the Arab world, especially in Yemen, where she has been dubbed the Israeli Balqees".
Sababa 5 and Shiran bonded over a shared love of Yemeni folk songs and set out to rearrange them in Sababa's style, led by Shiran's striking vocals. An effect comparable to Altin Gün's modern take on Turkish songs.
"Ya Hizali – ياهزلي", sets the tone for the EP. Shiran's sublime vocals in Arabic Yemenite are supported by an exuberant yet subversive disco framework. The pace slows on "Ya Hiah – يا هيه", but the intensity doesn't falter. Far from it, the song's strong pop-like progression is balanced by an irresistible synth laced two-step boogie groove.
Moving into the second half of the EP, sung in Hebrew Yemenite, "Sei Yona – סעי יונה" pushes the rhythmic pulse into funk territory, with an afrobeat inspired bassline, whilst retaining that laidback, sultry feel encouraging dancers to lose themselves in the groove. "Sapari Tama – ספרי תמה" exhibits a step up in intensity, the closest song on the EP to an invitation to not simply dance but jump to the beat, laid of pulsing synth bass. Hints of Stereolab sojourned in the Middle East.
On this, their first EP after a string of popular, sell-out 45s, and in collaboration with Shiran Tzfira, remarkably on her recording debut, Sababa 5 are destined to widen their growing fanbase even further with this incredible collection of songs